Resistance through Erasure, Found Text, and Visual Poetry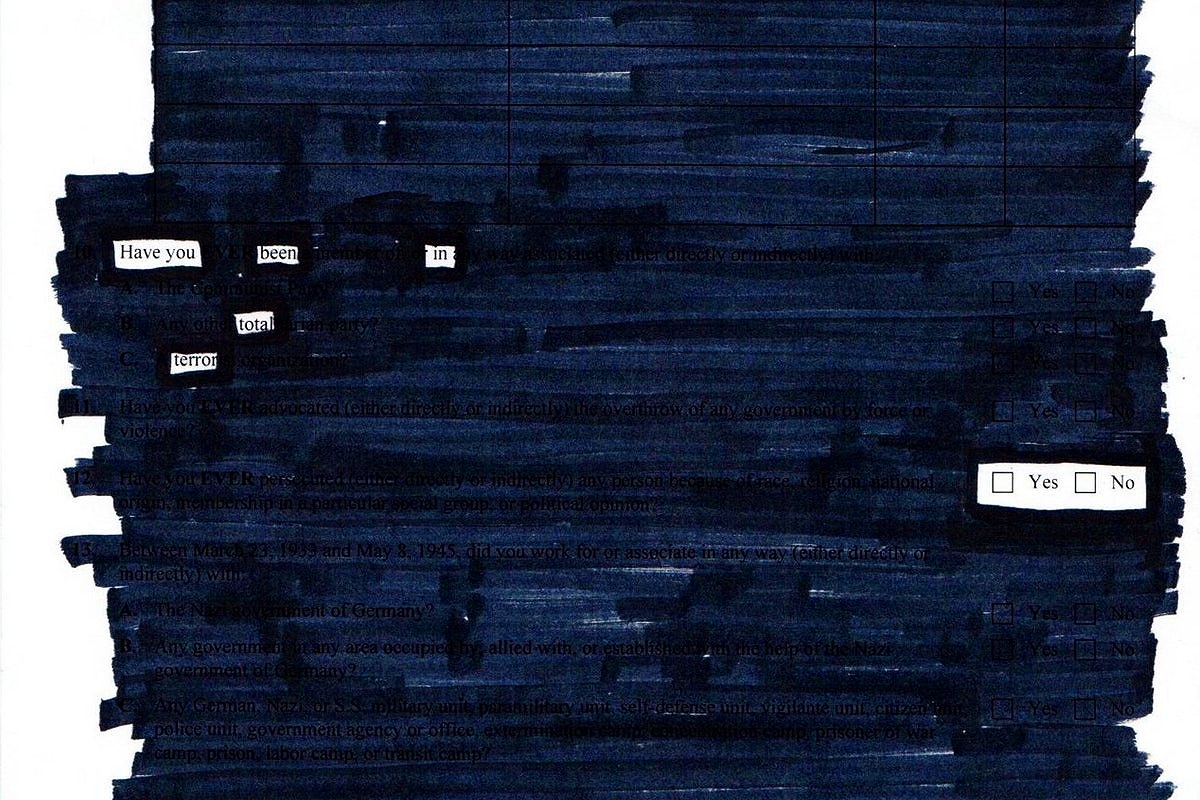 Resistance through Erasure, Found Text, and Visual Poetry
Hybrid poetry forms can be a powerful form of resistance. From Jerrod Schwarz's erasure of Trump's inaugural speech to Niina Pollari's black outs of the N-400 citizenship form, contemporary poets are engaging with the world through text, creating new and challenging works of art. Heralded by the rise of the "Instapoet," visual works are a way to take poetry one step further by crafting new forms and structures that often transcend the page.
In this four-week course, we'll study the forms of poetry that draw from outside sources and texts, learning how artists are reshaping the narrative of resistance and how to draw from news, media, canonical works, and other found texts to create our own work in conversation with the current world.
July 1-28, Online
Only 10 available
Holly Lyn Walrath's poetry and short fiction has appeared in Strange Horizons, Fireside Fiction, Daily Science Fiction, and Flash Fiction Online. She is the author of Glimmerglass Girl (Finishing Line Press, 2018). She holds a B.A. in English from The University of Texas and a Master's in Creative Writing from the University of Denver. She is a freelance editor and host of The Weird Circular, an e-newsletter for writers containing submission calls and writing prompts.