The Master Craft workshop during our Peak Color Poetry Retreat will revolve around a daily workshop led by Judith Vollmer titled "The Living Object: Image & Movement." Participants will work with prompts and objects, do observational field work, and study poems by highly visual poets.

A poem's invitation to explore its visual field means paying attention to image and how it works on its own dynamic motion. Image might arrive via observation, description, or odd perception, and then it takes off. Cesare Pavese praises the image's magic in moving downward and through a poem, with a radiant force-field or sphere of its own making.

Ms. Vollmer will open each workshop session with a micro craft talk, touching on poetic tradition(s) in which poets became obsessed with the image and/or the object and, in the process, changed poetry. Participants will work with prompts involving found objects, "tiny walks," guided dialogue bits, and companion-objects that can accompany us during the weekend.
Ms. Vollmer will encourage participants to put themselves on automatic-writing-pilot in order to compose new poems and poem-drafts. On pilot-time, she says, "we'll both perceive and absorb where we are, as well as pay close attention to our daydreaming, night-dreaming, and the light and shadows on the land we're walking."
Poets who have registered for the retreat are invited to send 2-3 poems, or 3 pages maximum of poems, in a single Word Document, no later than Friday, September 28. (email address provided after registration). Ms. Vollmer will read the poems before the retreat and will select a poem from each poet for one of our workshop discussions.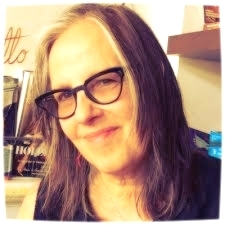 Judith Vollmer is the author of five full-length books of poetry, including The Apollonia Poems, awarded the University of Wisconsin Press Four Lakes Prize (2017). Vollmer teaches in the Low Residency MFA Program in Poetry & Poetry in Translation at Drew University. She is a recipient of the Chancellor's Distinguished Teaching Award of the University of Pittsburgh and is a founding editor of the literary journal 5 AM.